BARRAGES
Barrages – Also knows as Cakes, these are a group of fireworks set off in succession by lighting a single fuse. They come in many different styles and effects. Here at Diamond Fireworks we have a huge range. For a more visual family friendly cake with not to many bangs check out the Phantom Barrage and its bigger brother the Imperial Barrage. If you want more bangs with big effects check out the Oblivion 61 Shot and the monster Bunker Buster. With lots of new products for 2019, be sure to check out the New for 2019 page! To enquire about buying wholesale please see our Wholesale Fireworks page and you can download or request a Catalogue on the Catalogue Page.
DEMON 25 SHOT - RRP £20.00
UNLEASH DEMONS INTO THE NIGHT WITH THIS FANTASTIC LITTLE BARRAGE! CONTAINS A RANGE OF COLOURED EFFECTS INCLUDING PEONY, COCONUT CRACKLING AND STROBES.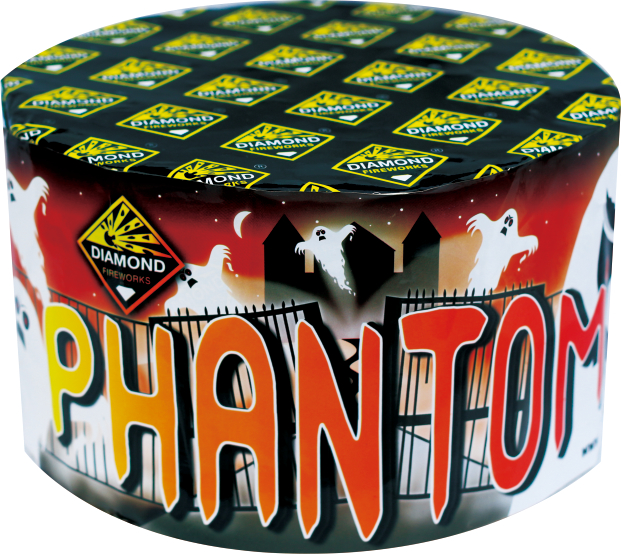 PHANTOM 77 SHOTS - RRP £75.00
THE PHANTOM IS THE PERFECT FAMILY FIREWORK, A BARRAGE THAT WILL LEAVE YOU WITH NO ILLUSION AS EACH SHOT DANCES ACROSS THE NIGHT SKY STAGE. PACKED FULL OF CRACKLING COMETS, COLOUR PEONY, WHISTLES AND BANGS.
OBLIVION 61 SHOTS - RRP £90.00
REDESIGNED FOR 2017, THIS BARRAGE IS ONE THAT WILL DEFINITELY NOT FADE IN TO OBLIVION. CONTAINING 61 AWESOME SHOTS, THEY RIP ACROSS THE AIR, PULSATING INTO A HUGE BURST THAT WILL CAUSE MAYHEM!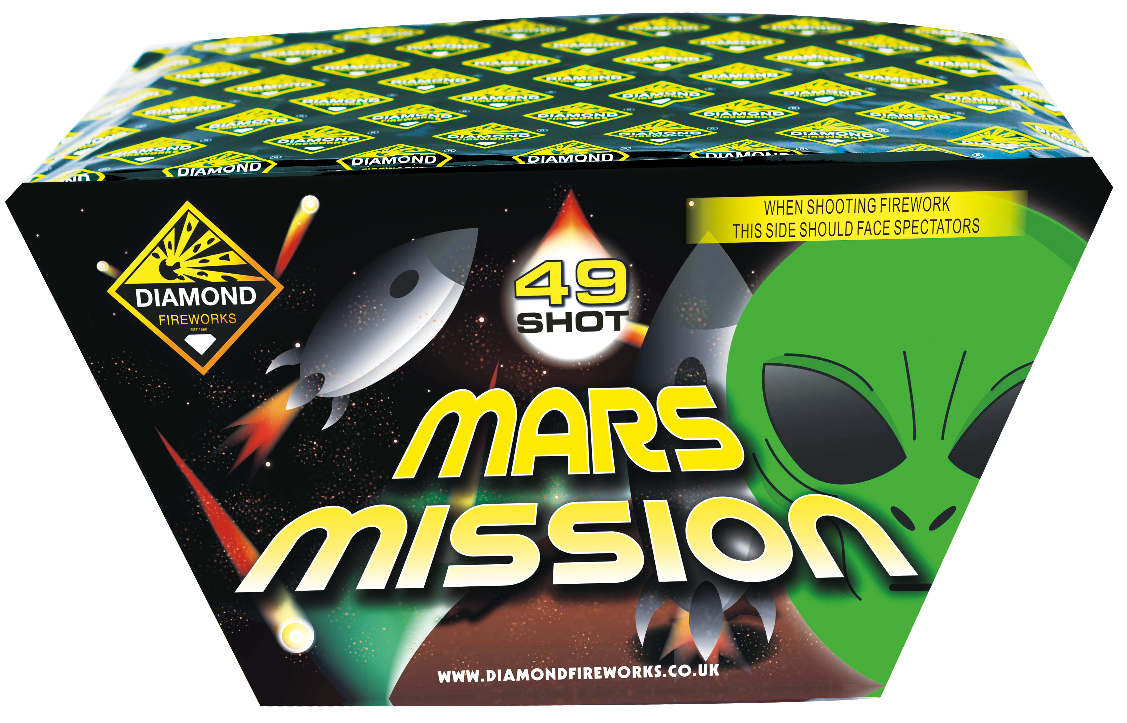 MARS MISSION 49 SHOT FAN - RRP £115.00
THE MARS MISSION WILL LAUNCH INTO THE COSMOS AND BOLDLY IGNITE THE DARKNESS WITH COLOUR. A RANGE OF DIFFERENT EFFECTS INCLUDING STROBES, TIMED RAIN AND CRACKLING, SHOT IN A FANNED EFFECT, THIS MISSION WILL BE AN EXCITING SUCCESS!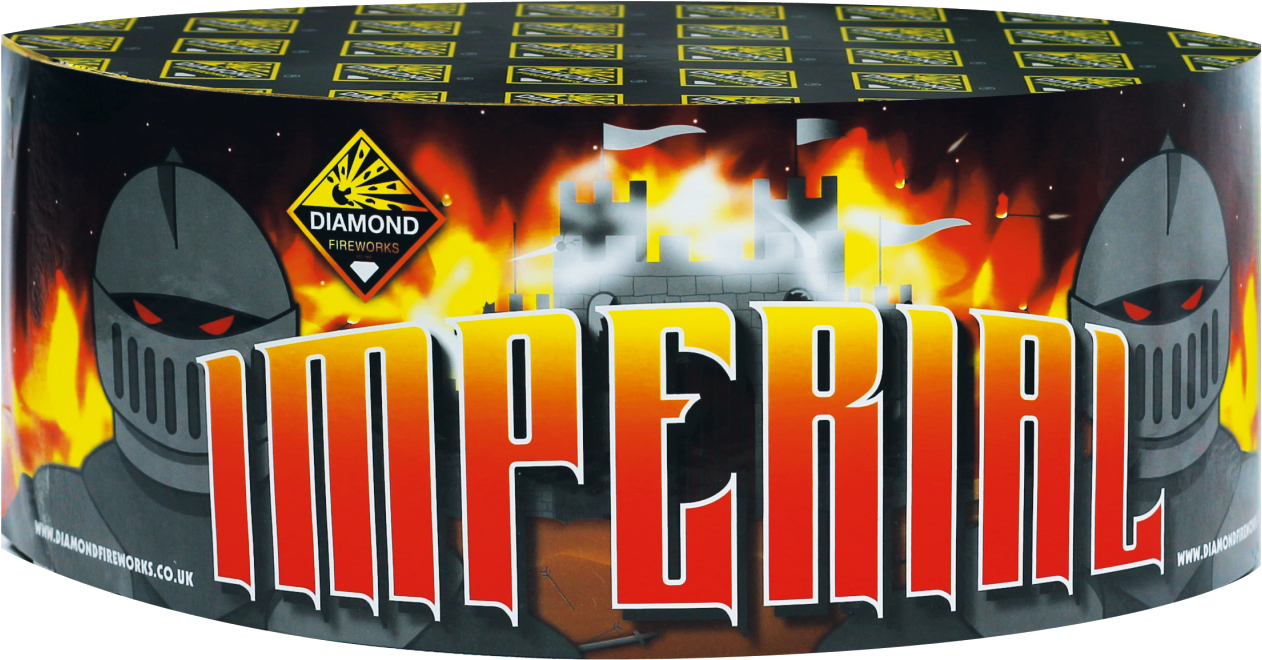 IMPERIAL 245 SHOT - RRP £140.00
THE IMPERIAL BARRAGE, AS ITS NAME SUGGESTS, IS FIT FOR AN EMPEROR! A GENTLE START BUILDS INTO AN AMAZING DISPLAY OF COLOURED STARS, WHISTLES, COLOURED PEONY AND CRACKLING COMETS.
BADBOY 16 SHOT BARRAGE - RRP £13.00
DON'T LET THIS LITTLE CAKE FOOL YOU WITH ITS SIZE, IT PACKS A GREAT PUNCH AND WILL BLAST 16 SHOTS OF COLOURED EFFECTS INCLUDING PEONY, BROCADE CROWN, CRACKLING AND COCONUTS.
STORM SHADOW 19 SHOT BARRAGE - RRP £25.00
LOOK ON IN AWE AT THE STORM THAT EMERGES FROM THE SHADOWS OF THE NIGHT AS EACH OF THE 19 MASSIVE SHOTS EXPLODE IN THE SKY WITH EFFECTS INCLUDING STROBES, PEONY, COCONUT TIME RAIN AND CHRYSANTHEMUM.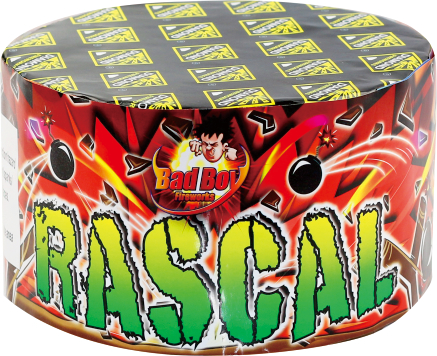 BADBOY RASCAL 46 SHOT- RRP £45.00
THIS LITTLE RASCAL IS JUST THAT, A CHEEKY, FUN FILLED LIVELY BATTERY WHICH WILL EXCEED ALL EXPECTATIONS! INCORPORATING A MIXED ARRAY OF EFFECTS, THIS LITTLE BARRAGE WILL HAVE YOU GRINNING LIKE A BAD BOY!